Why Your Next Investment Should Be in a Hotel
Investing in a hotel unit is a low-cost alternative to traditional buy-to-let property investment, as it offers a hassle-free, high yield investment that is particularly attractive to income seekers. It first started in the mid 20th century, in post-war Europe, when large hotels had started selling individual rooms to wealthy American investors who wanted to ensure that these rooms would be available to them when they were on their vacation. Nowadays, hotel investment has also drawn small scale investors looking to diversify their investment portfolio.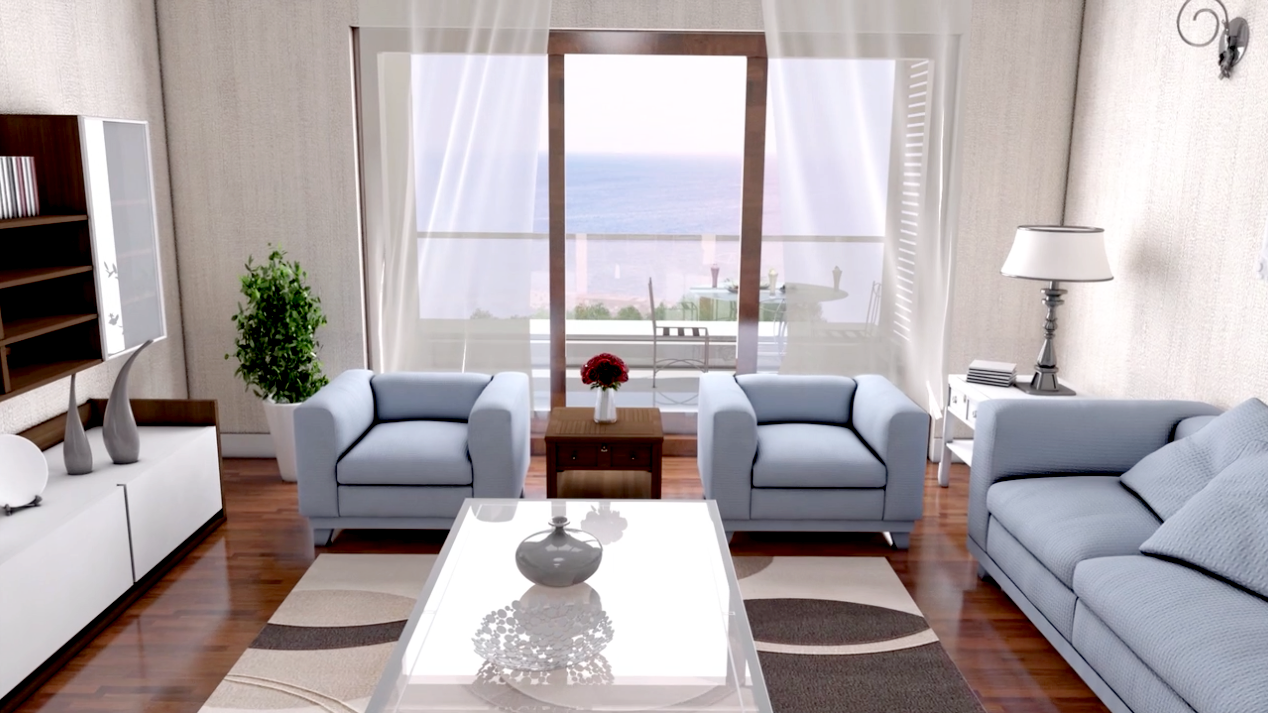 There are many advantages to to investing in a hotel, such as:
Hassle free, low risk investment
It requires very little administration work: 1. buy the unit, which becomes registered to you at the land registry, 2. receive the income on it.
Immediate "set and forget" investment: The hotel management takes care of all the day-to-day issues of running your hotel unit, from advertisement and marketing, to maintenance and repair, to collecting the property charges and up-selling its other amenities and facilities.This allows you to adopt a hands-off approach, while reaping in the returns at the exit of your investment.
Low risk investment: However, we recommend that you invest in only the biggest and most reputable establishments. When you are investing in a globally recognized brand, they are able to weather economic storms.
Passive, high yielding, reliable, income:
Hotel investment have a constant turnover of short-term tenants (guests), which helps to maintain your cash flow, which makes for a passive income, which is different from a buy-to-let property, which could suffer several months of void periods.
Hotel investments produce constant and predictable returns. They represent an alternative to investing in traditional real estate markets such as the residential and tertiary sectors and takes advantage of several factors that makes it particularly attractive to investors:
Strong demand
Low seasonality
Balanced mix of customers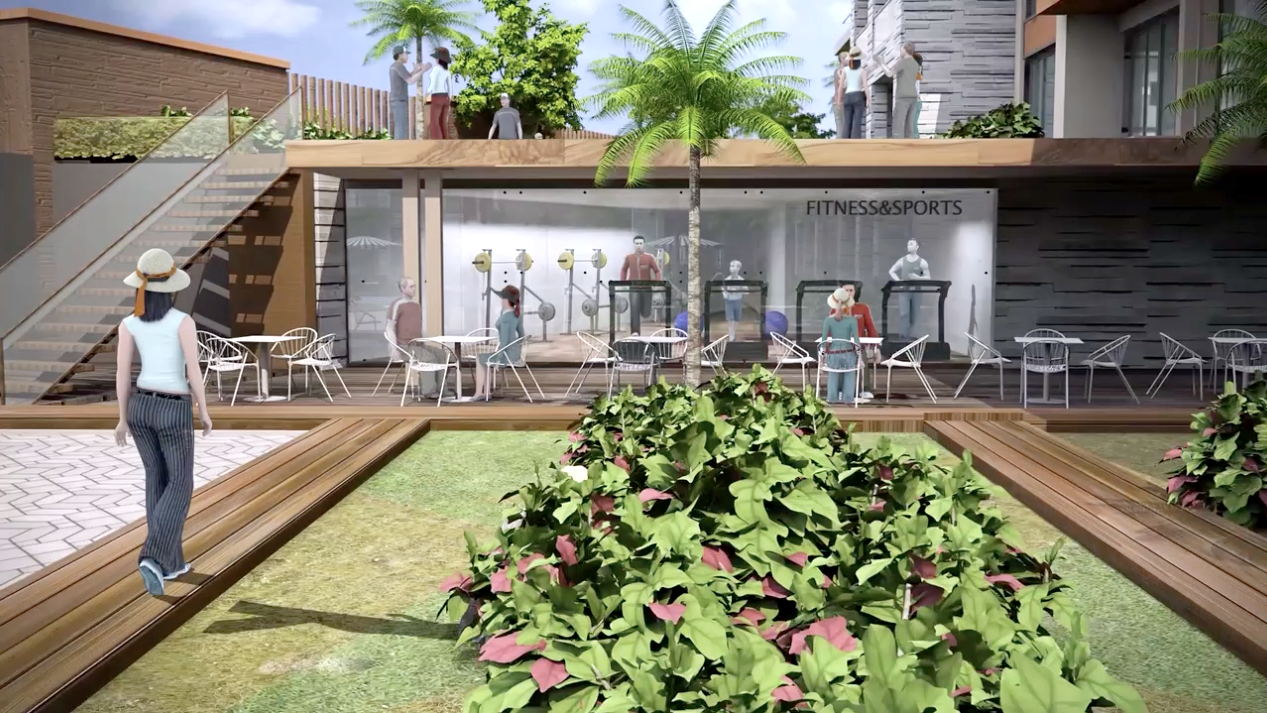 The luxury hotel market is rarely affected by economic downturns. This implies that its revenue remains stable throughout. As such, it is a more secure hotel investment compared to the budget two- and three-star hotels.
Regular, guaranteed rental income, not affected by the local fluctuations in the property market. Sit back, relax and bank your income while the hotel management team market, manage and maintain.
Diverse property profile: hotel investment is becoming one of the most popular ways to diversify an investment portfolio. It is a strategy that enables diversification across business types, property types, and geographies with ease. The lower level of investment entry means it's easier for you to buy in several hotels in different areas, enabling you to spread your risk from residential buy-to-let investment into a commercial property investment.
Easily accessible Investing in hotel unite allows your property to be accessible to the masses, through the hotel's advertisement and marketing. This translates to high turnover and therefore high income.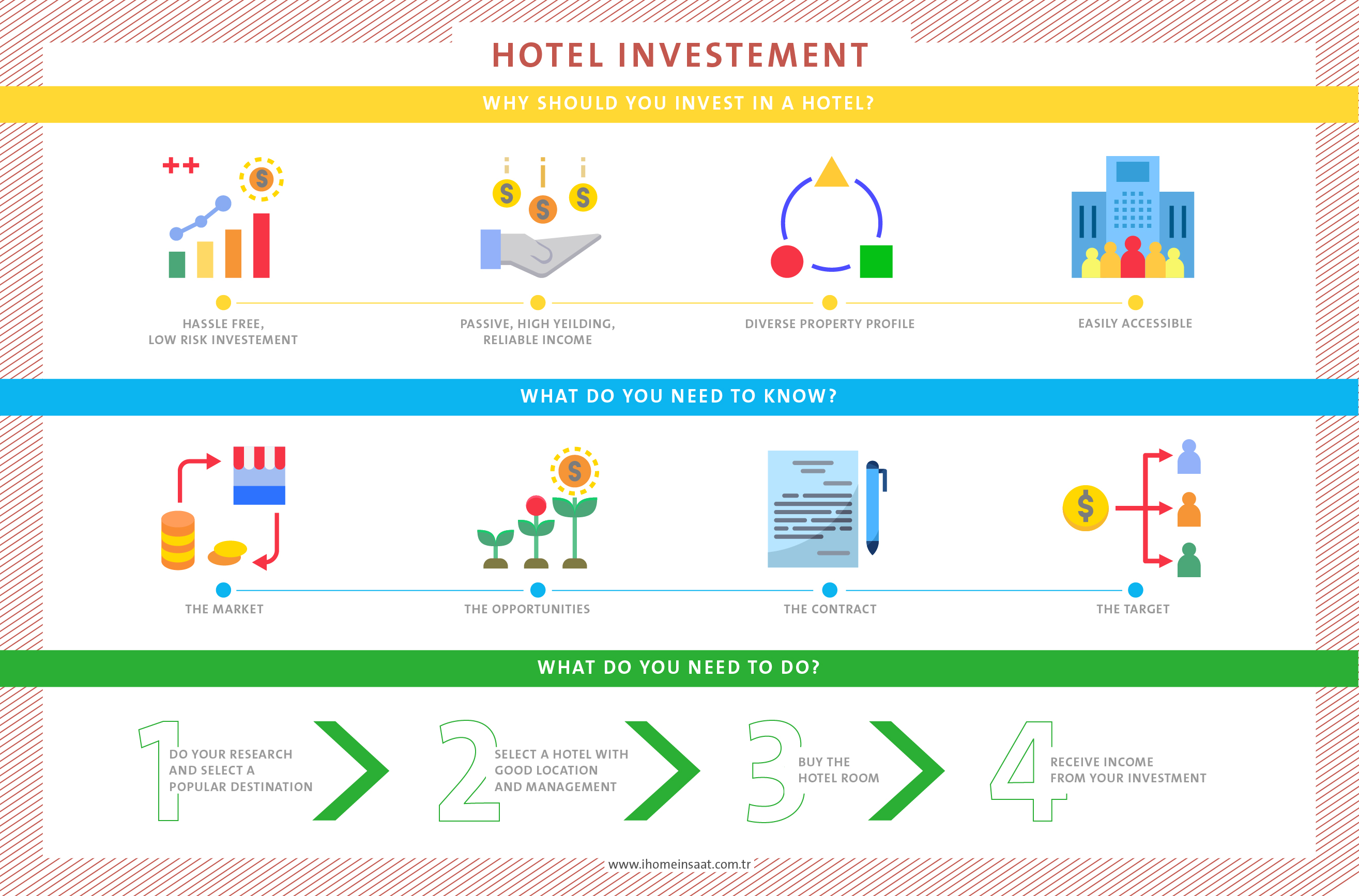 What do you need to know?
Know your market: study the industry where you want to invest.
Know what's out there: explore the opportunities to leverage your investments for better returns.
Know your contract — get a full translation of the contract and read it.
Know your target segment — 3 and 4-star hotels are more popular than luxury 5-star suites.
Think differently — guesthouses outside the centre can be just as profitable as hotels in the capital.
What do you need to do?
• Do your research and select a popular destination.
• Select a hotel that offers the benefit of location and good management.
• Buy the hotel room.
• Receive income from your investment (usually around 8%).
• Retain the opportunity to sell the hotel room, should you wish.
Look for a team that has a solid track record in the hotel business, who are good people managers, and have a sensible, challenging, but achievable strategy for growth.