Cost of Living: Turkey VS Bosnia
The world has been witnessing a wave of immigrations from the middle east towards Europe, Canada and Australia, caused by unsettlement in the region due to wars, political unrest or failing economies.
Turkey and Bosnia have become top destinations for immigrating families looking to maintain their islamic traditions and practices, as both of these countries are predominantly muslim.
and so, we decided to offer a comparison between these two breathtaking countries.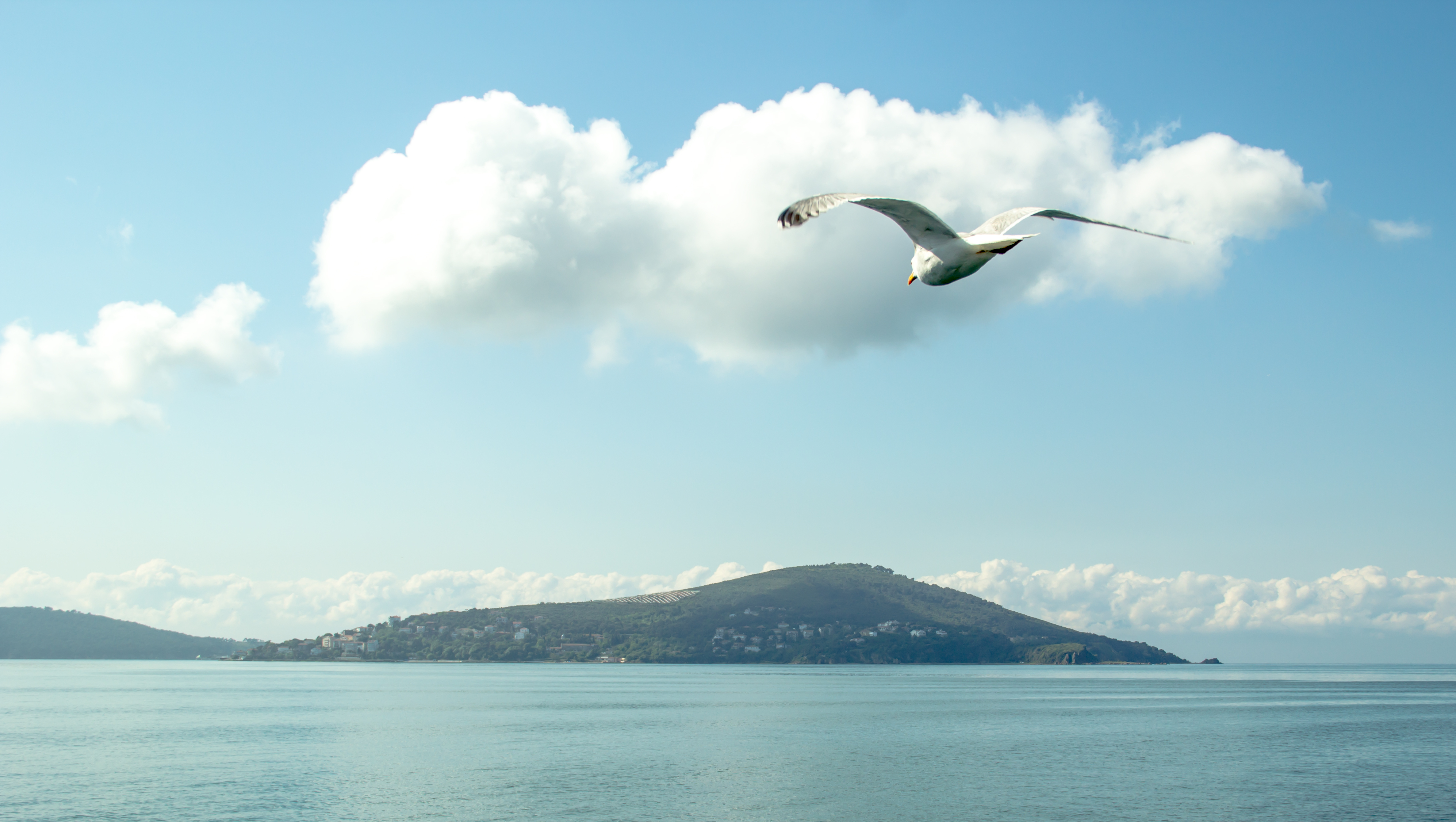 GEOGRAPHY
TURKEY (with an area of 783,356 km2) is a transcontinental country in Eurasia. It consists of 7 regions (Marmara, Aegean, Black Sea, Central Anatolia, Eastern Anatolia, Southeastern Anatolia and Meiterrranean). The country is encircled by seas on three sides: the Aegean sea to the West, the Black sea to the North, the Mediterranean to the South and the Marmara sea to the Northwest. Turkey's varied landscapes (from mountains and rallies, to hot springs and lakes, from lush green forests to barren deserts) are the product of complex earth movements that have shaped the region over thousands of years.
Bosnia (with an area of 51,129 km2) located in the western Balkans, bordering Croatia to the north and west, Serbia to the east and Montenegro to the southeast. The country's name comes from the two regions Boson and Herzegovina, separated by a vaguely defined border.
The country is mostly mountainous, encompassing the central Dynamic Alps. Overall, close to 50% of Bosnia and Herzegovina is forested. Most forest areas are in the centre, east and west part of Bosnia, while Herzegovina has a drier mediterranean climate. Bosnia has a 20km stretch of coastline, and 7 major rivers.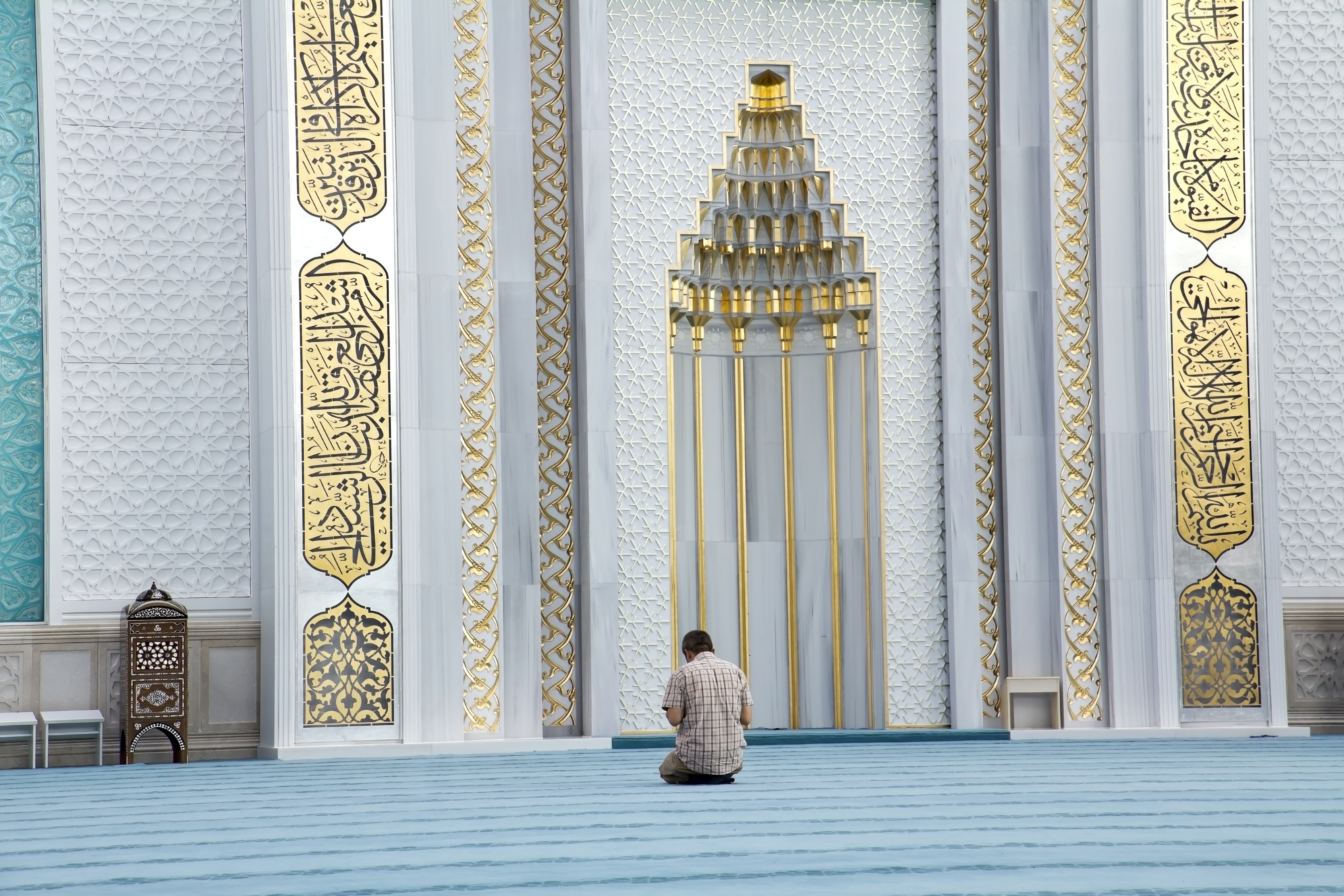 RELIGION
While both Turkey and Bosnia adopting a secular government, the majority of the population in each of these countries are muslims, with 98% muslims in Turkey and 51% muslims in Bosnia.
Both countries allow the calling to prayer, and celebrate all the islamic events such as Ramadan and Eid, which makes them favorable destinations amongst muslim immigrants.
Both countries are characterized by its religious tolerance, as muslims can live safely side by side with other religions, and even the horrors of the 1990s war in Bosnia was fueled by nationalism rather than religious hatred, so was the failed coup in 2015 in Turkey.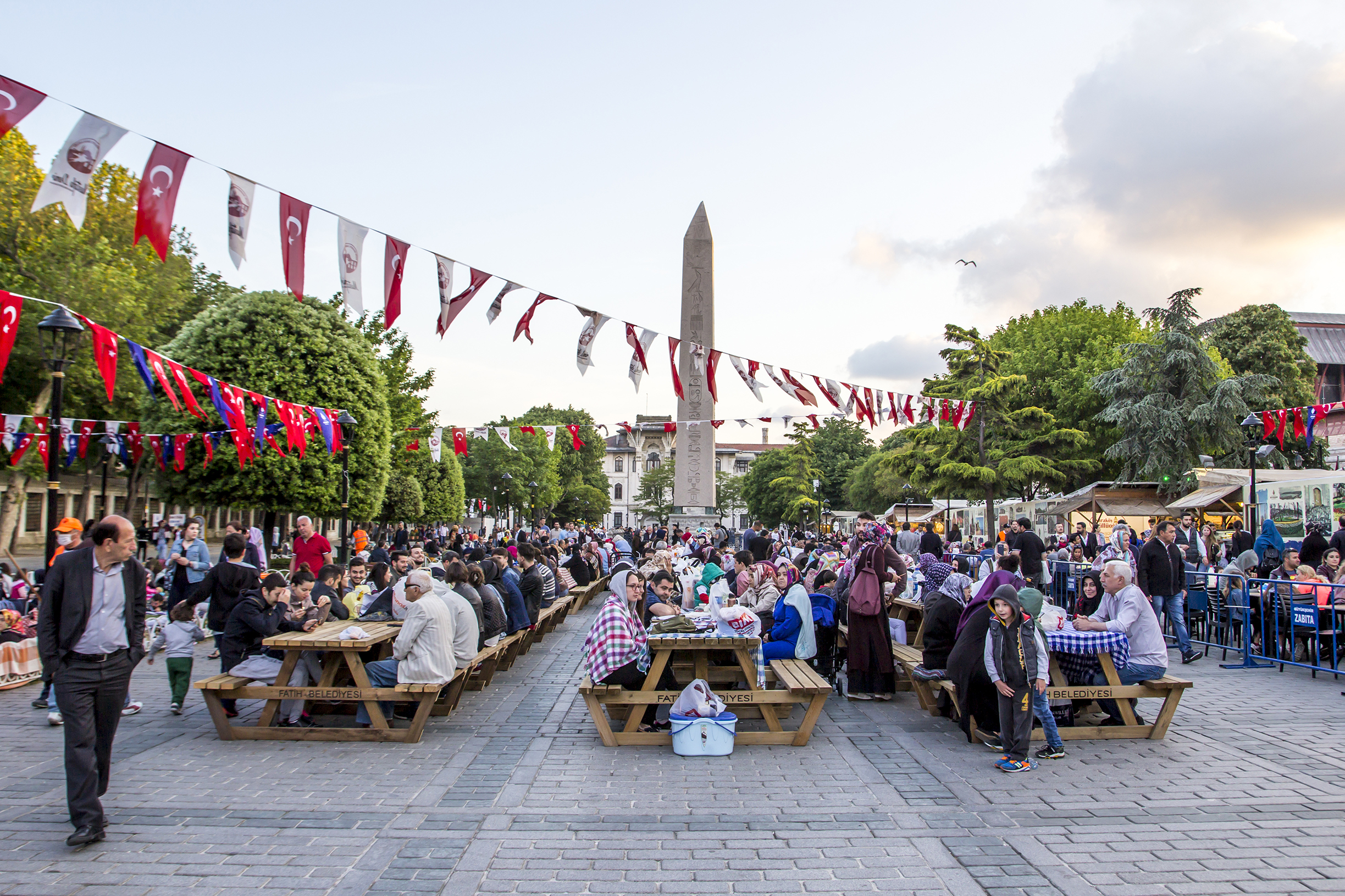 POPULATION
TURKEY  the population in turkey is 81,724,211, which is steadily increasing and is expected to rise to 86,124,851 by 2025. this is due to immigrations (refugees and business men alike) from the middle east due to war or political unrest or failing economies. the median age is 30.3 years old, which means a reliable work-force. 72.1% of the population lives in urban spaces (city centers as appose to villages and farms).
BOSNIA  The population in Bosnia is currently 3,504,120, which is a decrease from the 4,377,000 in 1991, due to the large population migrating during the Yugoslav wars in the 90s. since then, political disagreements made it impossible to organize a census until 2013, when they found that the total population is 3,791,622 (meaning that it has decreases by around 200,000 people since 2013). The population is expected to decrease to 3,456,355 in 2025.
According to the same census that was conducted in 2013, Muslims make up to 51% of the population, while there are 46% christians ( 31% Serbian Orthodox and 15% Catholic). and 3% agnostics, atheists and followers of other religions. The median age is 41.3 years old which makes for an older work-force. 43.8% of the population lives in urban spaces (city centers as appose to villages and farms).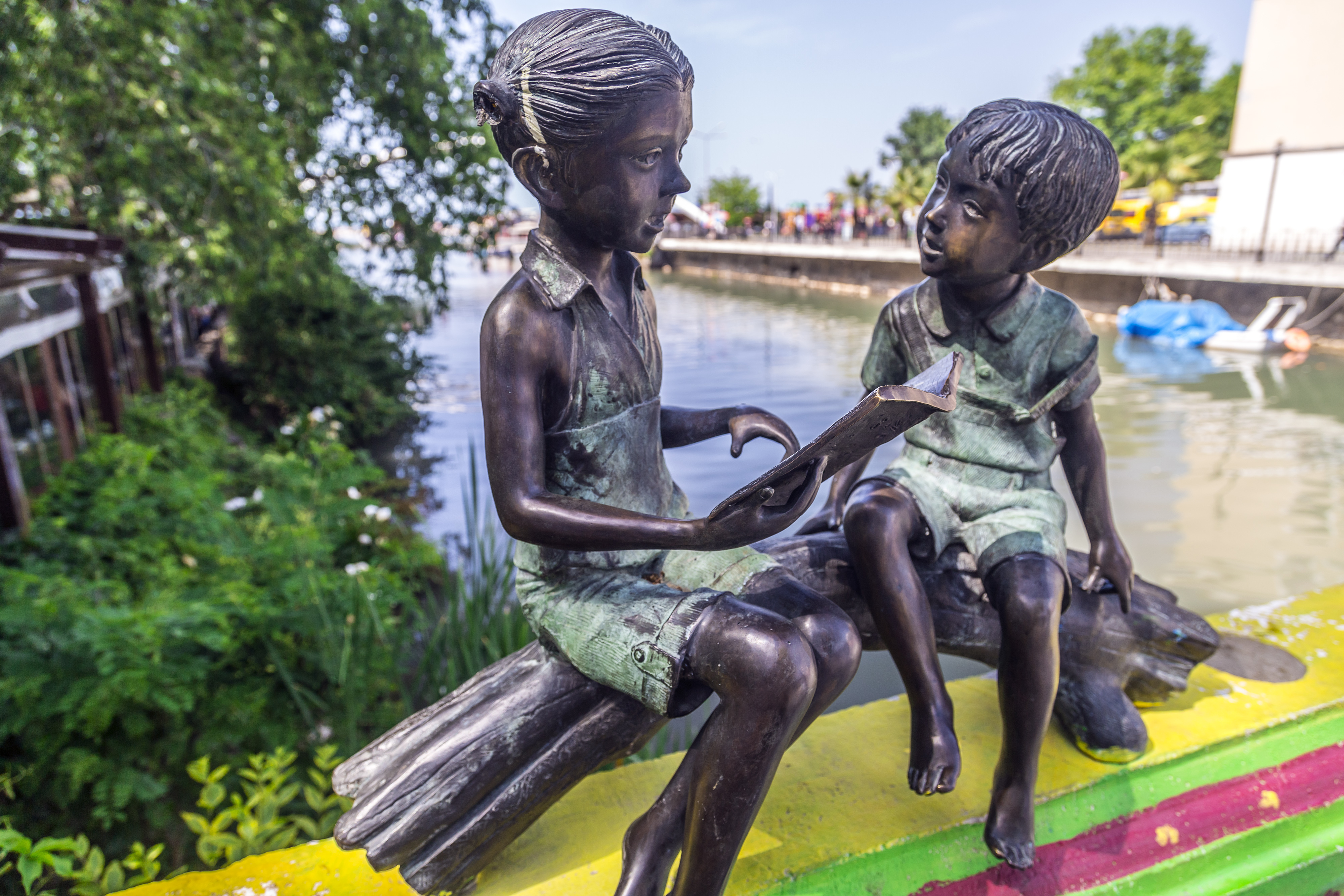 LANGUAGE
TURKEY  The official language of Turkey is Turkish. Turkish is the first language for 84.54% of the population, followed by the Kurdish language, spoken by 11.97% of the population and a minority of Arab immigrants and citizens raising the percentage of Arabic use to 1.38% (2,437,000 speakers). The majority of the Turkish population do not speak english or Arabic, however, with the rising of Arab immigrants, Turkish businesses has improved their infrastructure (businesses and work-force) to accommodate Arabic speaking customers. Turkish has also proved to be an easy language to learn as it contains over 700 Arabic words.
BOSNIA  there isn't one official language for Bosnia, however the Dayton Agreement states that is "done in Bosnian, Croatian, English and Serbian" which is seen as the de facto recognition of three official languages" at the state level, which are Bosnian, Croatian and Serbian.
ARAB COMMUNITIES
TURKEY  Arab communities have a long presence in Turkey, and it was catalyzed by the wars in Palestine, then in Lebanon, then in Iraq and Syria, then the political unrest in Egypt, Yemen and Libya, and the economic unrest facing the expat families in the gulf, to reach 5,000,000 Arabs in Turkey in 2017. Aside from the Syrian refugees (mostly concentrated in south east Turkey near the Syrian boarders) Turkey has attracted Arabs for several reasons: the property is a great investment, Arabic infrastructure is better than ever (Arabic speaking work-force and businesses), It feels like home (with millions of Arabs now living in turkey, familiar by the call for prayer from the mosques, the familiar food and the religious events), and finally a great business hub (facilitated by many factors including 35 international airports).
BOSNIA  there are more than 40,000 arabs living in the capital of Sarajevo, mostly Arab immigrants coming to the Balkan nation and purchasing lands and real estate in masses, one reason that the Arab immigrants are attracted to Bosnia is for the citizenship, as they expect Bosnia to join the EU. There has been also a project where it has been described as a closed-type settlements, only allowing Arabs to live in it.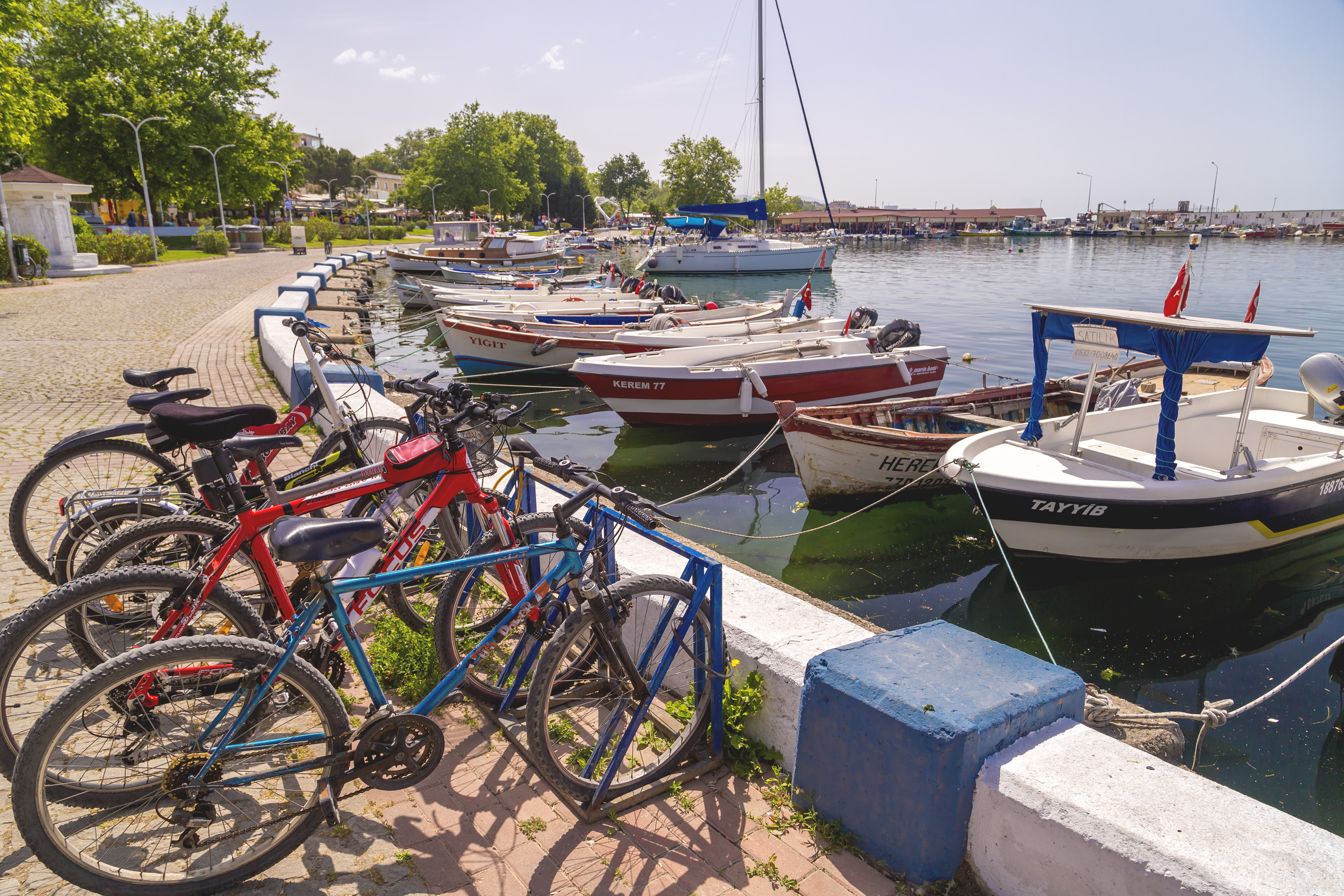 TRANSPORTATION
Most of the transportation in Turkey are governmental entities, usually entered with the transportation card/pass (with a fixed tariff), while Bosnia has mostly privately owned transportation companies.
Airports
Turkey: Turkey has 35 international airports, 2 of which are in Istanbul and one is under construction.
Bosnia: Sarajevo International Airport is the main international airport in Bosnia and Herzegovina, located 6.1 km southwest of the railway station.
Train
Turkey:Turkish State Railways (TCDD) offers daily regular passenger trains all through the network. TCDD has started an investment program of building 5,000 KM high speed lines until 2023.
Bosnia: the Railway operations in Bosnia and Herzegovina are successors of the Yugoslav Railways within the country boundaries following independence from the Former Yugoslavia.
the train services are beginning to catch on with the growing demand for rail networks though many lines are still in the process of rebuilding from damages caused by the war. Services can be infrequent and the ride slow.
Trams and Buses
Turkey: established in 1992, the tram system of Istanbul earned the best large-scale tram management award in 2005. There are also Minibuses, Buses, Metrobuses that form an efficient, connected network of transports thought the cities of Turkey.
Bosnia: has reliable tram network which serves the city center of Sarajevo, making it easy to get around. Bus lines run by small private companies travel to nearby towns and cities. Take note that if you purchase a return ticket from a line that is served by two or more companies, your ticket will only be honored by the company it was bought from.
Boats and Ferries
Turkey: There are several governmental ferries offering daily regular trips within the cities (can use the transportation card) and between the cities of turkey (need to buy a ticket).
Bosnia:There are ferries between Neum and neighboring cities on the Adriatic, Inland lakes and rivers provide possibilities for boat travel between cities though many services are privately run.
Taxies
Turkey: All taxis in turkey are required to have digital meters and to run them. However to travel between cities or from cities or airports to resort towns (10-20 km or more) there are set rates that have been established. If not, you may want to haggle for an agreeable rate before you begin your journey. A useful, cheaper alternative to the taxi in some situations is the doltish (a shared taxi or minibus).
Bosnia: cites in Bosnia and Herzegovina are well served by taxis, but be careful not to fall victim to scams, especially when picking one up from the airport or major train or bus depot. Several taxi companies operate within the cities and Sarajevo Taxi and SarajevoTaxiService are reliable. Those traveling around Monstar have fewer choices, but Mostar Taxi Adis is dependable.
Renting a car
Turkey: Rental cars are available at decant prices in Turkey, with major companies such as Budget and Hertz available, as well as local providers. Driving yourself is a great way to get to far a way destinations, specially with Turkey's efficient network of highways and open roads. Gas stations and rest stops are available every few kilometers, so you will never run out of gas or food. However, inner city traffic in turkey is notorious and you can get stuck for hours on end.
Bosnia: Renting a car is possible in Bosnia, with major car rental companies such as Europcar and Budget available. There is also local providers in Mostar, Banja, Luka, and Sarajevo, including CITO Car Rental and Adriatic rent-a-car. Driving yourself is a good way to explore the country, especially the more remote destinations. However, mountainous terrains can be tricky to navigate and gas stations are hard to come by. There is a constant landmine threat, especially in the countryside, so it is best not to wander away from paved roads. However inner city traffic in Bosnia is heavy, and you can get stuck for hours on end.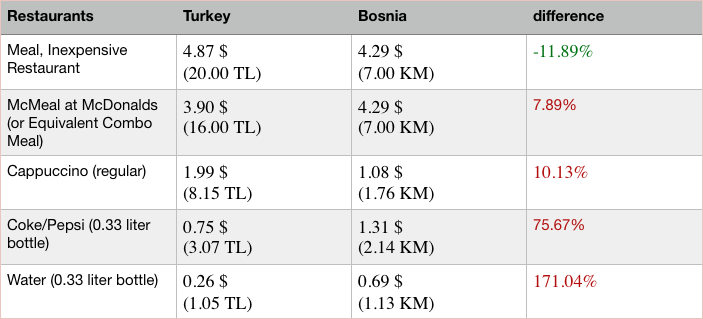 Restaurant Prices in Bosnia And Herzegovina are 10.08% lower than in Turkey.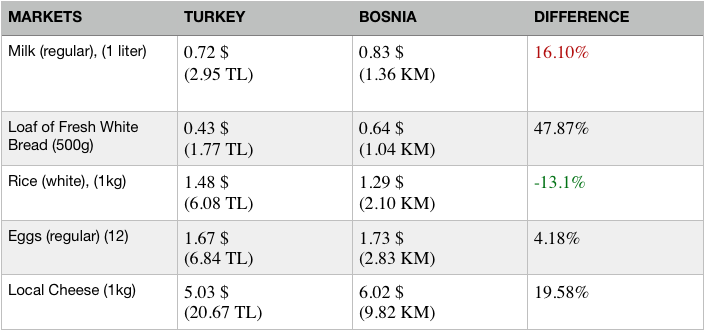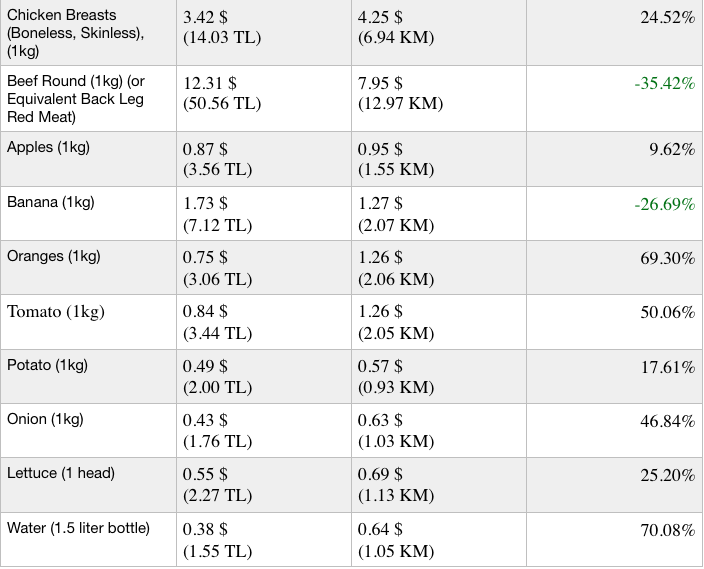 Groceries Prices in Bosnia And Herzegovina are 3.85% lower than in Turkey.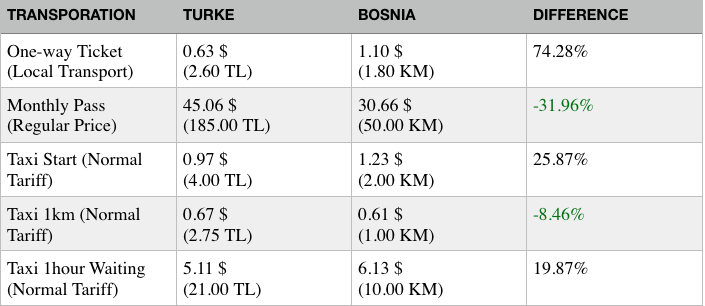 Daily transportation in Bosnia and Herzegovina is 74.2*% more than in Turkey.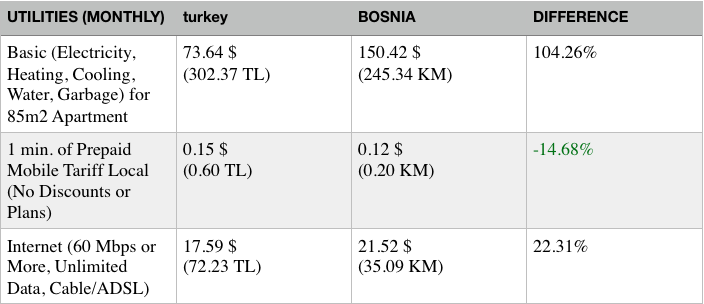 HOUSING




Note that renting a property in Bosnia is lower than in turkey, however, buying a property in turkey is much lower than Bosnia, also the mortgage interest rate is higher in turkey, giving you better profit when reselling the property.
CONCLUSION
We notice in this infographic that the day to day expenses in turkey are significantly lower than Bosnia, Also the Local Purchasing power in Bosnia is 7.2% lower than in Turkey, which is a reflection of the lower over all salaries in Bosnia and well as a lower mortgage interest rates, making turkey a better option for business and over all living.