The last 15 years have witnessed the completion of many mega projects in Turkey, and the trend continues on in 2018 as more construction and operating transportation and infrastructure projects are being completed or coming into completion. Two major projects are Istanbul's new airport and Kanal Istanbul.
The Third Airport
The first phase of the biggest infrastructure projects in the world, Istanbul's new airport, also known as the Third Airport, with an estimated investment cost of 10.5 billion euros. The first phase will be completed and open for service on October 29, 2018,
Originally the Third airpot was built to substitute Ataturk Airport, as the air traffic congestion increases and the unavailability spaces around the airport to expand and build an additional runway, and so the need for a bigger airport with a larger capacity became pressing.
The project is made up of four construction stages. If all stages are complete, the airport could then be the biggest airport in the world with a passenger capacity of 150 million annual passengers. The new airport will be linked by several lines of the Istanbul Metro to the city centre.
The first phase will include the following:
a main terminal with a total passenger capacity of 90 million
second terminal building
88 aircraft jet bridges
indoor car-park
2 independent runways
8 parallel taxiways
4 million m2 of apron space
3 technical blocks
1 air traffic control tower
VIP lounge
Cargo and general aviation terminals
Other services including hospitals, prayer rooms, convention centers, hotels..
The airport is set to be completed before 2030.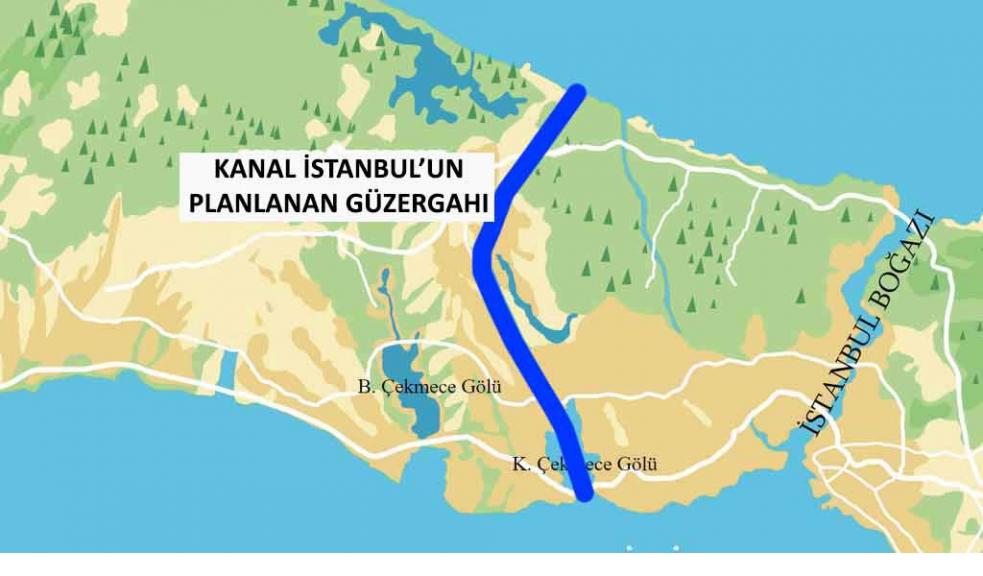 Kanal Istanbul
Kanal Istanbul is a project for the artificial sea-level waterway, which is being built by on the European side of Turkey, connecting the Black sea to the sea of Marmara, and thus to the Aegean and Mediterranean seas.
The new waterway would bypass the current Bosphorus, minimizing shipping traffic and the risks and dangers associated particularly with tankers, and the pollution caused by cargo vessels passing through the sea of Marmara.
About 56,000 vessels pass yearly through the Istanbul strait, among them 10,000 tankers carrying 145 million tons of crude oil. International pressure is growing to increase the marine traffic tonnage through the Turkish straits that brings risks for the security of marine navigation during the passage, Causing the Kanal Istanbul project to be a top priority.